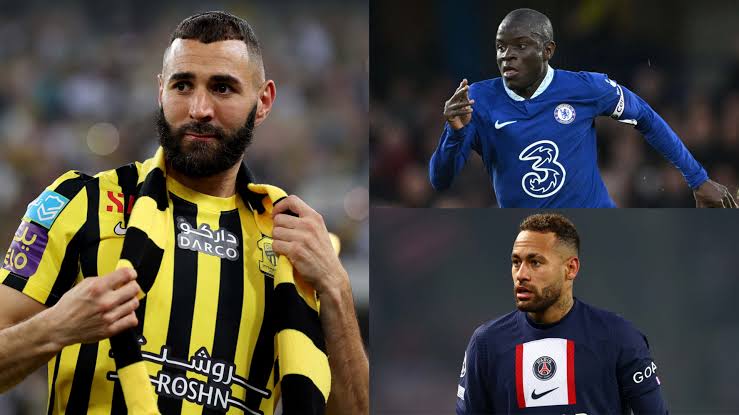 The world's football governing body, Fifa, says football agents earned a record-breaking sum of nearly $1 billion in agent fees via international transfers in 2023.
According to Fifa's "International Transfer Snapshot" report, clubs across the world spent $7.36 billion in paying  the transfer fees of players from June 1, 2023, to September 1, 2023.
The aforementioned represents an increase of 47.2% from that of 2022 and the data was obtained following the end of the 2023 summer transfer window in major leagues in Europe.
Also, the total fees paid to football agents in the women's game increased by 140.8%, reaching $3 million.
In the most recent transfer window, agents received compensation totaling $696.6 million, which Fifa claims "corresponds to nearly 10% of the total spending on transfer fees."
Fifa adds that even though there are three months left for this year to end, the total amount of service fees for club agents since the beginning of the year has already reached $865 million. This is the highest total ever recorded and 38.8% higher than the whole of 2022.
Fifa acknowledges that the overall sums paid to agents are probably "substantially higher" because the statistics don't cover transactions that take place between clubs in the same country.
According to the study, 10,125 international transfers involving players from other countries were made in the men's game during the summer transfer window, an increase of 2.2% with spending increasing by more than 45%.
At least one European team was involved in more than 75% of the international transfer moves.
Asian Football Confederation's clubs, of which Saudi Arabia is a member, spent $1.03 billion, or 14% of the total sum spent on international transfers, making it the first time in history that a league outside Europe has spent more than 10% of the total amount spent on international transfers.