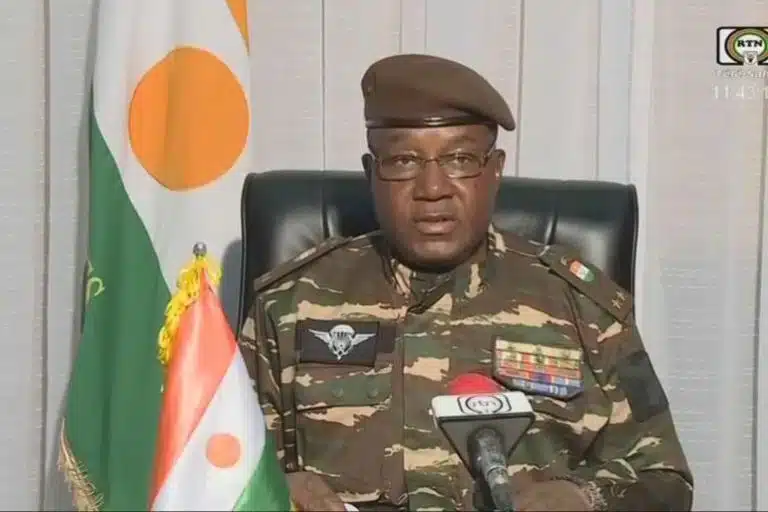 Military coup leaders on Saturday accused France of preparing forces and war equipment to invade Niger Republic.
The relationship between France and Niger turned sour after France supported the ousted President Mohamed Bazoum following the July coup.
The spokesman of the junta, Colonel Amadou Abdramane in a statement broadcast on national television late Saturday said, "France continues to deploy its forces in several ECOWAS countries as part of preparations for an aggression against Niger, which it is planning in collaboration with this community organisation."
Abdramane added that France had deployed military aircraft, helicopters and 40 armoured vehicles to Cote d'Ivoire and Benin.
He said, "Military cargo aircraft have enabled large quantities of war material and equipment to be unloaded in Senegal, Cote d'Ivoire and Benin, to name but a few."
Niger is also in a standoff with the West African bloc, ECOWAS, which has threatened to invade the country if diplomatic pressure to return Bazoum to office fails.
However, the regional bloc has said it does not want Niger to repeat "the experiences of Mali, Guinea and Burkina", with which it had to haggle over the durations and conditions of transition periods.
The coup leaders on the 3rd of August, 2023 renounced several military cooperation agreements with France, which has about 1,500 soldiers stationed in the country as part of a wider fight against militants.
They maintained that France's forces are now "illegally" stationed in Niger.
Paris, which refuses to recognise the military regime in Niger, does not consider the mutinous soldiers who ousted President Bazoum as a party to those cooperation deals.
France is engaged in a tug-of-war with Niger, which has also withdrawn the diplomatic immunity of French ambassador Sylvain Itte and ordered police to expel him.
France has refused the demand on several occasions, saying the military regime has no legal right to make such an order.