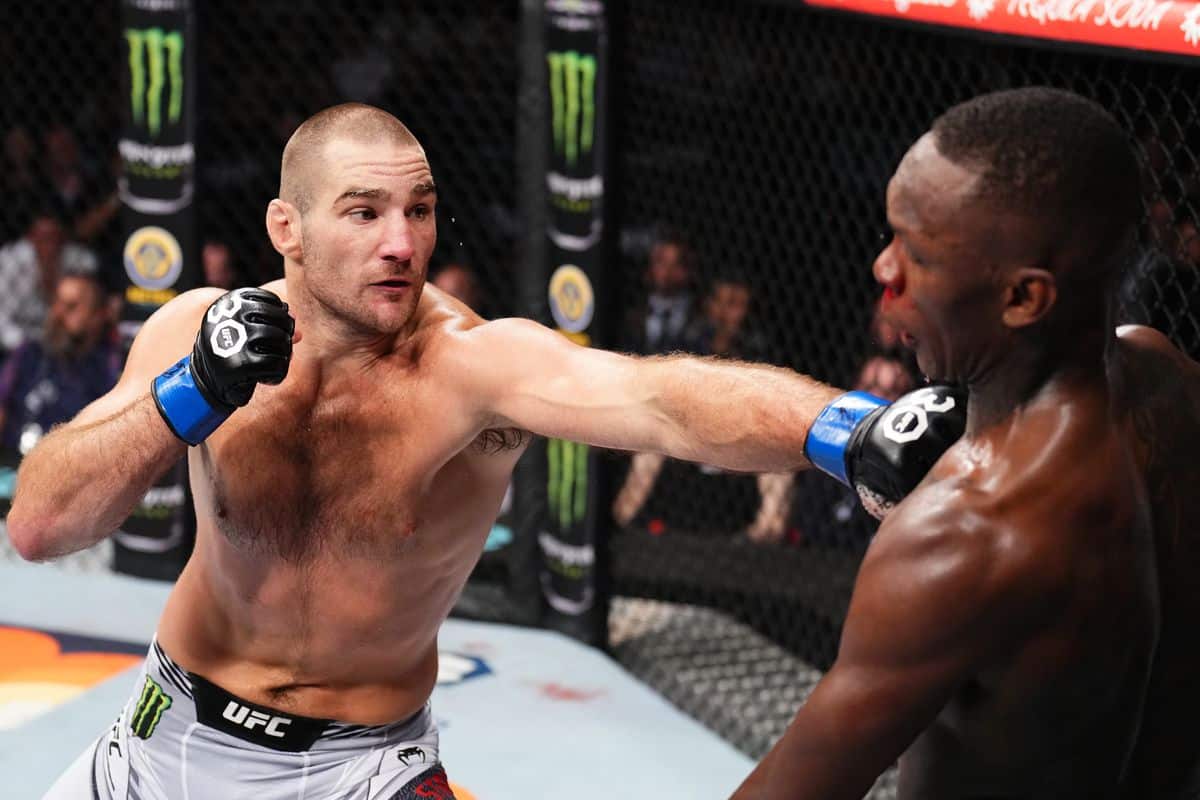 Nigerian-born New Zealand professional mixed martial artist and kickboxer, Israel Adesanya, has lost his UFC middleweight champion title to Sean Strickland.
Bahdstreetvibes reports that Strickland, an American mixed martial arts scored higher points above Adesanya at the Qudos Bank Arena in Sydney, Australia.
A first-round knockdown by the American was the highlight of the fight that went the whole five rounds.
All three judges scored the fight 49-46 in favour of Strickland, the new middleweight world champion. The 32-year-old puts nonstop pressure and steady hits on Adesanya to win the fight.
It is back to the drawing board for the Nigerian-born fighter Adesanya as he was on the back foot throughout the clash at UFC 293.
This is his third loss bringing his record to 24-3 now, while Strickland improves to 28-5.
Two days before the clash, Adesanya boasted that beating Sean Strickland wouldn't be difficult for him.
Bahdstreetvibes recalls that Adesanya was supposed to fight South African MMA star, Dricus Du Plessis, but he withdrew from the UFC 293 due to fitness issues.
Hence, Sean Strickland, who is said to be at loggerheads with Adesanya, had to come in for Du Plessis, which is an opportunity for them to continue their rivalry.
Reports claimed that Strickland dislikes Adesanya because he likes anime, wears nail polish, and is, in his opinion, generally reliable.
On the other hand, Adesanya seizes every chance to antagonize Strickland. He recently declared that he would face off against the American while sporting painted nails.
When asked about his forthcoming fight with Strickland earlier, Adesanya said the American fighter wouldn't be as much of a problem for him to handle.
Adesanya recounted his ordeal with Brazilian fighter Pereira who defeated the Nigerian fighter three times before he bounced back to defeat him earlier this year.
"Difficulty? Nah, I don't think it's that difficult", Adesanya said of his forthcoming fight with Strickland.
"But again this is this is where you don't underestimate someone, and also, you don't overestimate someone. I don't think it's that difficult I'm not going to put him on a pedestal like he's God I never did that with Pereira and after he beat me three times, I was just like I can beat this guy, I know I can beat this guy I don't fear any man so. This guy is not on that level, and I know I can beat him he's not that difficult," he said.