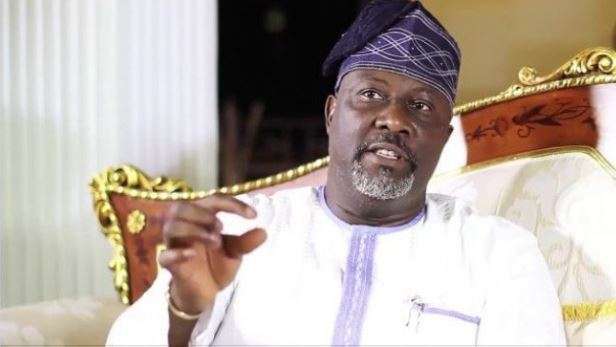 The Peoples Democratic Party (PDP) governorship candidate in Kogi State, Dino Melaye, has pledged to reform the civil service sector when he is elected governor in the forthcoming November 11 poll.
According to the Kogi PDP flagbearer, when elected as governor, his government would ensure that workers in the state receive their monthly salaries on the 25 of every month, and it would be in full too.
Melaye pledged that Kogi would witness a new era when he becomes its governor, adding that not only would he reform the state civil service, he would improve infrastructure.
The former lawmaker said he would create an Independent Kogi Economic Development Commission, pay full salaries to workers, create four new districts and increase the state's Internally Generated Revenue without a tax burden on the poor.
The PDP chieftain made these pledges when he received the report of the party's Policy Drafting Committee for the Kogi Governorship election in Abuja on Friday, Bahdstreetvibes reports.
He stated, "The civil service in Kogi State will be reformed, and we will pay salaries on the 25th of every month. We will also pay full salary.
"Today in Kogi, there is no middle class. It is only the rich and the poor. Those in government are getting richer, and the poor are getting poorer."
While pledging to give full autonomy to local government areas if elected governor, Melaye accused the current government of diverting funds meant for palliatives to the poor.
"Ten years ago, local government areas in Kogi State were doing projects, rural roads. Today, no local government in Kogi can dig a well.
"Local government have no vehicles, salaries are not paid, some local government secretariats are under lock and key. But we are saying that a new day is coming,"  he asserted.
Speaking further, he noted that under his watch, if given the nods, monthly federal allocations for the state would be used for payment of civil salaries, pension, gratuities, promotion, training and retraining, while internally generated revenues would be used for developmental projects.
"I brought people from outside Nigeria who did a scientific research and gave me the mineral resources in Kogi. We have 52 mineral resources, but only one has been tapped – limestone.
"The rest are just there; we have Uranium. We have the largest deposit of Uranium in Nigeria.
"We are going to raise the revenue without taxing the poor," he added.