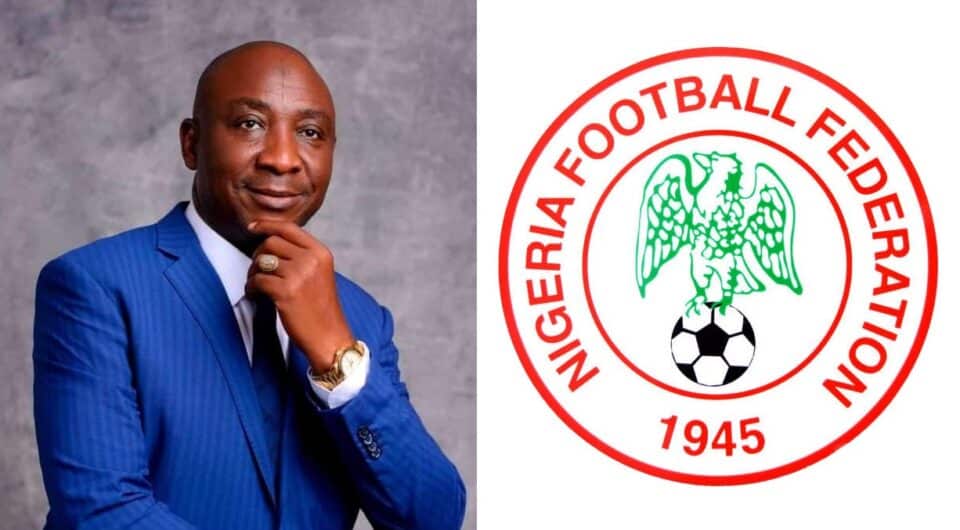 The President of the Nigeria Football Federation (NFF), Ibrahim Gusau, has insisted that the Super Eagles are expected to beat Sao Tome and Principe on Sunday, September 10.
He said the Nigerian players will take the final 2023 African Cup of Nations (AFCON) qualification match seriously even though the country has already qualified for the tournament.
The NFF president noted that the Super Eagles are condemned to win the game for the pride of the country, adding that the game would be used to prepare the team for the forthcoming 2026 World Cup qualifiers which will commence this November.
"I want to assure you by the grace of God, even though we have already qualified for the AFCON, we still have the integrity to protect Nigeria and Nigerians", the NFF president told newsmen when National President, Sports Writers Association of Nigeria, Isaiah Benjamin, led a delegation to his office on Thursday.
"I know the players also have that at the back of their minds and by the grace of God, we are going to come out victorious on Sunday, Insha Allah."
Aside from pride, the Super Eagles would want to finish the AFCON qualification round as the Group A leaders by defeating Sao Tome and Principe in Uyo at 5 p.m. on Sunday.
Guinea-Bissau are second on the table with just two points behind Nigeria which means that if the Super Eagles fail to beat the True Parrots on Sunday, and the Djurtus defeats third-placed and out-of-the-running Sierra Leone in Bissau, Nigeria will finish second with a point behind Guinea-Bissau.
Besides that, this game could be the last opportunity for coach Jose Peseiro to assemble his team in a competitive match before they play their first 2026 World Cup qualifiers which is against Lesotho on November 13, 2023.
The NFF president noted, "As you are aware, the coach has invited the best players for the match, which a lot of people were even looking at that it doesn't warrant that.
"But don't forget that we still have a very big task ahead of us, which is the World Cup qualifiers, which starts in November.
"After this match, we don't have any time to bring the Super Eagles players together again.
"So, it's imperative for the coach to have the best team at his disposal so that he can make sure he has a team that can face the next challenge."