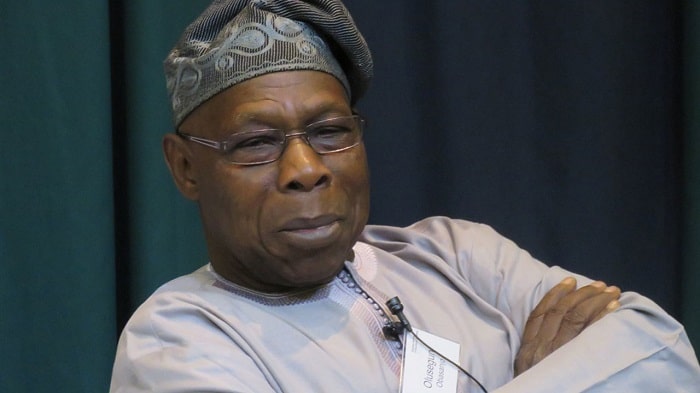 Former President Olusegun Obasanjo has denied a social media report that he met with President Bola Tinubu at the 80th birthday reception of the Alake of Egbaland, Oba Adedotun Gbadebo. on Thursday.
Bahdstreetvibes learned that a video clip on a TikTok with the handle @asiwajuwoldwidef had claimed that Tinubu and Obasanjo met on Thursday.
But in a statement on Saturday by his Special Assistant on Media, Kehinde Akinyemi, Obasanjo condemned the fake post, which also lifted a banter conversation that took place between the two last year.
Akinyemi said the conversation happened when the former president played host to the former Lagos State governor last year before the general elections in February.
He said the architect of the fake disjointed and sicken post should rather look elsewhere for the work and not through his principal.
Akinyemi stated that Obasanjo is currently in South Africa for the burial of his friend and brother, Prince Mangosuthu Buthelezi holding today, was at the church and not the reception for Alake's 80th birthday reception.
Obasanjo was quoted as saying: "One, I have not seen Bola Tinubu since he visited me in my house in Abeokuta, when he was campaigning. Secondly, I was at the church and not the reception for Alake's 80th birthday reception.
"To put the content of the video in proper perspective, it happened that during Tinubu's visit to his house last year, he met the former President playing his favorite traditional game (ayo) and he started the banter, jokingly telling the former President that, he was shocked to see him playing the 'ayo' game at that time of the day.
"Spontaneously, as he was getting up from his chair to welcome him and other accompanying visitors, Obasanjo responded: "when I don't have job. If you are ready to give me job, I am ready to do it."
"Shortly after, Tinubu was heard praying for longevity on Obasanjo's life, as they both walked into the sitting room with others.
"This is however contrary to the meaning the viral video is putting out as Obasanjo says "I am not looking for work and I am not working with anyone as the fake news puts out. Those who are looking for people to work with Bola Tinubu should look outside Obasanjo."