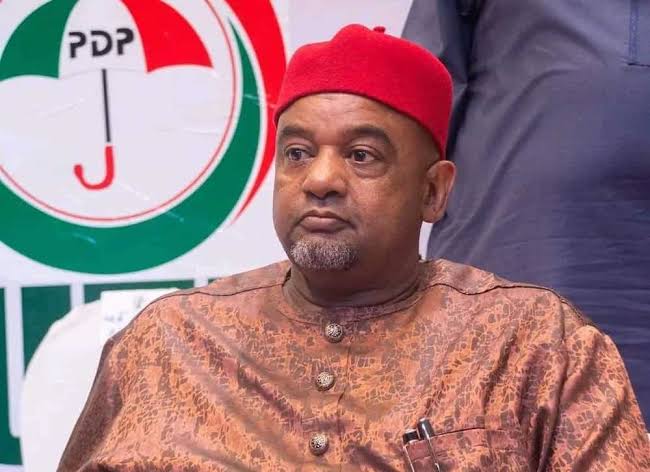 The acting National Chairman of the Peoples Democratic Party (PDP), Umar Damagum has expressed confidence that the party will be victorious in the governorship elections in Bayelsa, Kogi, and Imo States.
Speaking on the governorship election scheduled for November 11, 2023, Damagum pointed to the determination of the governors to work hand-in-hand with the national campaign councils to ensure victory for the PDP.
Damagum said, "We are ready for the elections. The PDP and its governors have always respected the rules of the game.
"We are campaigning on issues that affect the lives of the people in those states. Of course, if the elections are free and fair, our party will be victorious."
In a related development, there are reports that the Osun State Governor, Ademola Adeleke, Taraba Governor, Kefas Agbu and Zamfara State Governor, Dauda Lawal, who chairs the PDP National Campaign Councils of Kogi, Bayelsa and Imo states, respectively, have in the past few weeks been reaching out to their colleagues to discuss winning strategies based on the peculiarities of the three states.
A party official who spoke with Punch said, "Credit to PDP governors and the National Working Committee. They are doing a great job in preparation for the elections. I can tell you for instance about the sacrifice made by Governor Adeleke who is breaking grounds in Kogi, bringing into the party's fold those initially opposed to the candidacy of Senator Dino Melaye.
"The governors are aware that only togetherness can make the party stronger. As a result, they are contributing their parts, mobilising support for Duoye Diri in Bayelsa, Dino Melaye in Kogi and Samuel Anyanwu in Imo State. This is not the time to disclose the details but the reality is that in a free and fair election, PDP is the party to beat in those three states."