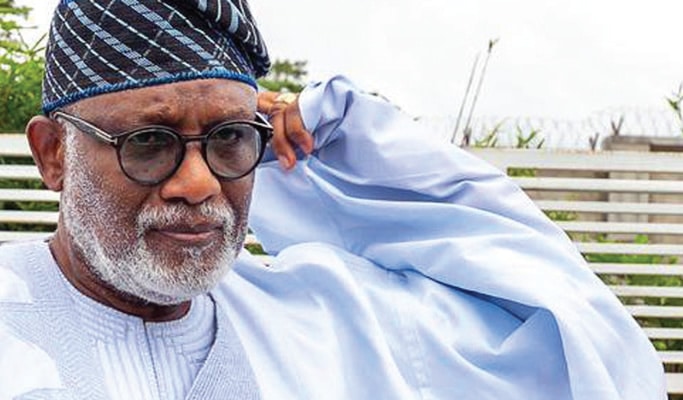 The Peoples Democratic Party (PDP) in Ondo State, has slammed Governor Rotimi Akeredolu for shunning the state and running the government from Ibadan, the Oyo state capital.
Bahdstreetvibes reports that this comes barely 24 hours after his wife, Betty, announced his return from Germany after being treated for an undisclosed ailment.
Also confirming the development, the State Majority Leader, Wole Ogunmolasuyi, said Akeredolu was already in his Ibadan residence and would be there for a few days before heading to Ondo State.
However, the Ondo PDP, in a statement on Friday, September 8, by its spokesman, Kennedy Peretei, described Akeredolu's decision to stay in his Ibadan residence as absurd and disrespectful to the people of the state.
The opposition party claimed that while the governor was out of Nigeria, Ondo suffered multidimensional setbacks, from infighting to a considerable amount of money allegedly siphoned from the state's treasury as medical expenses.
PDP also alleged that Akeredolu instructed cabinet and state assembly members to meet him in Ibadan.
The party added that the governor should have made Ondo his first point of call, considering how residents in the state prayed for his quick recovery.
The statement added, "Mr Akeredolu, SAN, governor of Ondo state, has continued his usual lack of respect for the people of Ondo state by practically relocating his government and state assembly to his residence in Ibadan, the Oyo state capital.
"He headed for Ibadan and instructed all state cabinet members and state assemblymen to join him. This is very absurd and an insult on the sensibility of the Ondo State people.
"If Akeredolu has been certified fit to resume duties, let him notify the Assembly accordingly to conclude the remainder of his tenure for which he had been barely tolerated."