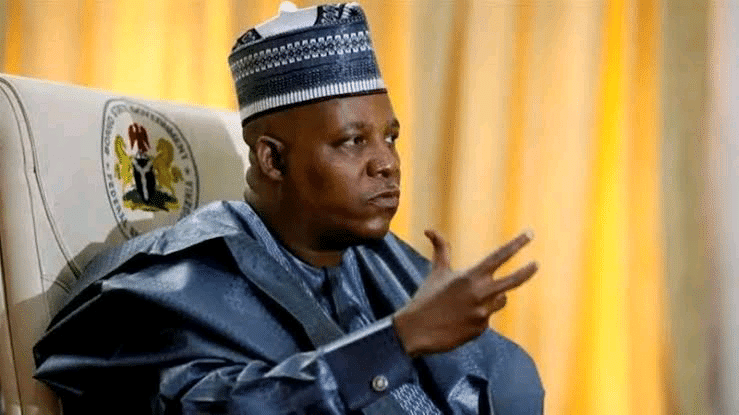 Vice President, Kashim Shettima, has said the post-insurgency assessment in the North-East showed that attacks by Boko Haram cost the region $9 billion, out of which Borno State, the epicentre of the insurgency, lost $6.8 billion.
Bahdstreetvibes reports that Shettim made this known on Saturday while speaking in Maiduguri, the Borno State capital, when he flagged off palliative distribution for states in the region by the North East Development Commission (NEDC).
The initiative by the NEDC was part of its efforts to cushion the effect of the fuel subsidy removal on people in the region.
Shettima, a former governor of Borno, lamented how several emirs were displaced without any emirate to govern, stressing that Maduguri was effectively the centre of the Boko Haram attack.
While lamenting the region's challenges, Shettima added that the North-East are poorer than Chad and Niger if they were to be treated as a nation.
He said, "A lot of our emirs here were emirs without emirate. Ten years ago, the palace that Governor Babagana Zulum calls home was under the control of Boko Haram. 10 years ago, the hometown of the governor of Yobe State was under the grip of Boko Haram. 10 years ago, a chunk of the Northeast was under Boko Haram. Maiduguri was effectively encircled apart from Maiduguri/Kano Road which was sporadically attacked by Boko Haram.
"Based on the post insurgency, recovery peacebuilding assessment report of the North-East which was validated by the World Bank, European Union and the Presidency, Boko Haram inflicted damages in the North-East to the tune of $9bn, Borno alone has damages worth $6.8bn."
"If the North-East was to be treated as a nation, we are poorer than Chad and Niger. But I want to commend our governors, the PDP Governors' of Bauchi and Adamawa states are the closest to the governor of Borno."