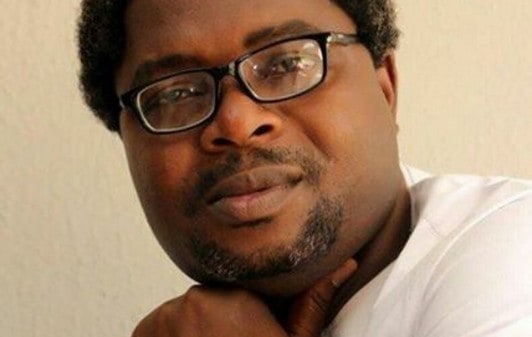 A chieftain of the Peoples Democratic Party (PDP), Lere Olayinka, on Thursday claimed that the party's Presidential candidate, Atiku Abubakar failed to win the election when he stood against the removal of the party's suspended Chairman, Iyorchia Ayu.
Bahdstreetvibes recalls that the former Governor of Rivers State, Nyesom Wike and four other governors under the G-5 group had asked Ayu to step aside.
The aggrieved governor had vowed to support Atiku if Ayu resigns from office, Atiku, however, failed to yield to their advice but supported Ayu before the presidential election.
The development saw the governors allegedly work against Atiku during the presidential election.
Olayinka speaking on the issue in an interview with TVC on Thursday said Atiku has himself to blame for supporting the National Chairman of the party against five governors.
Speaking on the verdict of the presidential tribunal which struck out Atiku's petition against President Bola Tinubu, Olayinka said, "It is a waste of time going to court to challenge an election the PDP should have won so easily."
He asked; "How do you prove malpractices in an election held in over 176,000 polling units when it is mandatory that you must call witnesses in all polling units where you alleged irregularities? For instance, if you claimed irregularities in 10,000 polling units, how do you bring 10,000 party agents to the court to give evidence?
"Therefore, it is better to do all that you must do within the ambit of the law to win instead of waiting to lose and go to the Tribunal."
He said opposition parties, especially the PDP had all the chances to win the election, but bungled the opportunity, adding that "disjointed opposition has never been victorious against any ruling party.
"When you chose to sacrifice five governors for a single National Chairman, you should know that the result will be failure.
"And after planning to fail, you now want the court to help you remedy your own failure? Who does that?
"Look at the Presidential Election results and tell me how Tinubu's APC would have won if PDP had played its game well.
"You chose a single National Chairman over and above Governors Nyesom Wike, Seyi Makinde, Samuel Ortom, Okezie Ikpeazu and Ifeanyi Ugwuanyi. You lost former Governors like Ayo Fayose in Ekiti, Jonah Jang in Plateau, Ibrahim Shema in Katsina, as well as several sitting National Assembly members. You chose to suspend and expel National Assembly candidates of the party. You were more interested in what you thought was taking State Party structures from major stakeholders of the party by dissolving State Party Excos. And some people were busy calling you President-in-waiting?
"So where are those praise singers now? Where are those who said that the likes of Wike, Fayose and others who stood by the PDP after the 2015 electoral loss were nobody? Were they even at the Tribunal on Wednesday?
"So painful!
"Most importantly, in 2015, it took the coming together of four opposition parties to defeat PDP.
"However, in 2023, the opposition was divided into three – PDP, Labour Party (LP) and New Nigerian People's Party (NNPP).
"In the presidential election, opposition PDP, LP and NNPP had a total of 14,582,740 while APC had 8,794,726 votes.
"The difference between APC votes and those of the opposition parties was 5,788,014, meaning that if the opposition parties had presented a common front, the election would have been won so easily.
"Therefore, rather than dissipate energies and resources, going from one court to the other in search of an electoral victory that the opposition threw away by itself, what should be happening is a rebuild towards 2027, with younger Nigerians taking the lead."